Main view
Edit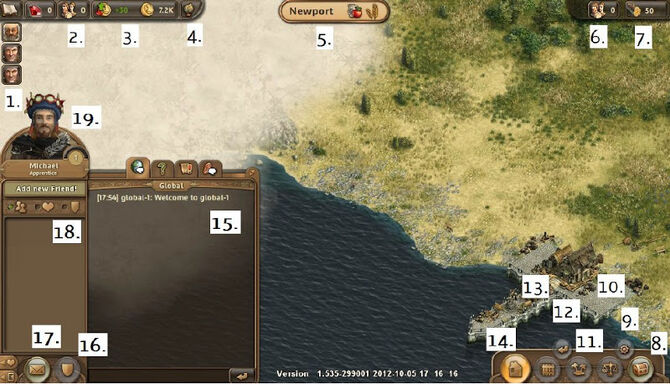 Legend:
Quest List
Population Tab
Finance Overview
Notifications Tab
Name of your Island
Ascension Tab
Resources Tab
Shop
Options
Trade Menu
Island Overview
Move building
Inventory
Construction Menu
Chat
Guild Menu
Mailbox
Friends List
Avatar
Ad blocker interference detected!
Wikia is a free-to-use site that makes money from advertising. We have a modified experience for viewers using ad blockers

Wikia is not accessible if you've made further modifications. Remove the custom ad blocker rule(s) and the page will load as expected.