Royal banquet
Edit
An inhabitant asks you to provide the goods for a banquet.
"As you'll have heard, the carpentry guild has been running low on resources lately. I won't bother you with the details, but supplies are required for the royal banquet and we need to save our reputation by providing the necessary?"
Time until the banquet is prepared: 50m 0s
Start cost: 10 Meat 40 Bread 70 Fish 5 Wine
Reward: 87.0K Coins 500 Experience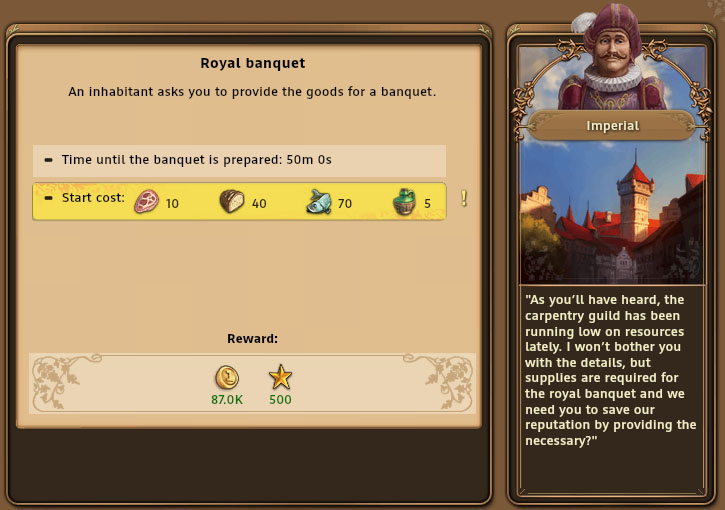 Ad blocker interference detected!
Wikia is a free-to-use site that makes money from advertising. We have a modified experience for viewers using ad blockers

Wikia is not accessible if you've made further modifications. Remove the custom ad blocker rule(s) and the page will load as expected.