The golden signet ring
Edit
An inhabitant asks you for gold to produce a signet ring.
"I unearthed an ancient myth about a special method for crafting a beautiful precious signet ring. It appears the method was passed down from generation to generation, but got lost to the mists of time. However, in a book I purchased from a travelling salesman, I actually came across it. Now I need to get my hands on a lot of gold. It's a tricky job, but it should be worth the effort. The ring is so beautiful that it would make a perfect wedding ring for a high council member or even a princess." 
Time until : 50m 0s
Start cost: 15 Gold
Reward: 41.0K Coins 500 Experience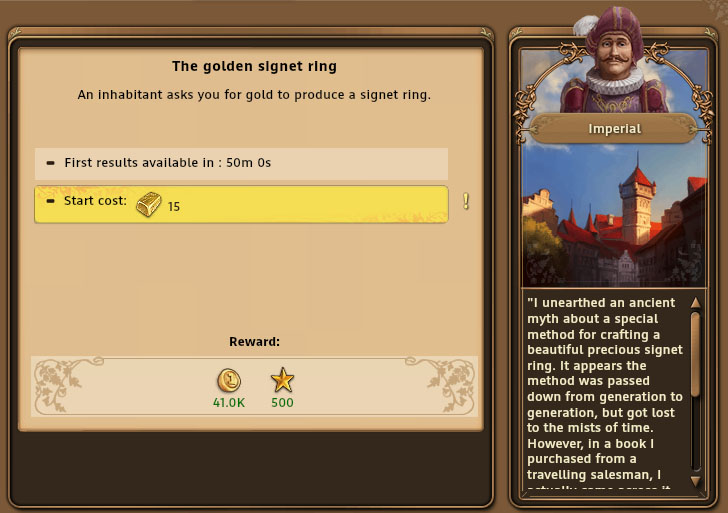 Ad blocker interference detected!
Wikia is a free-to-use site that makes money from advertising. We have a modified experience for viewers using ad blockers

Wikia is not accessible if you've made further modifications. Remove the custom ad blocker rule(s) and the page will load as expected.